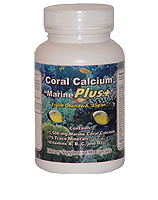 Coral Calcium "Marine Plus" is identical to the "Coral Calcium Supreme" Bob Barefoot used to sell on the Shop America TV Infomercial, but serving size has been upgraded from 1,000 to 1,500 mg. and comes in a 90-count bottle. Each 3 capsule serving contains 1,500 mg. of "marine grade" Coral Calcium from Okinawa, Japan + 816 iu's of Vitamin D as well as vitamins A, B, C & E + Aquamin, Cesium and folates.
---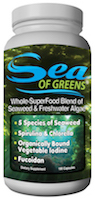 Sea of Greens™ is a 100% natural, Whole-Superfood supplement, combining an optimal blend of edible sea vegetables (from the pristine northern Atlantic Ocean) with Freshwater algae. Sea of Greens™ contains 5 species of seaweed (Bladderwrack, Wakame, Rockweed, Sea Lettuce and Dulse) + 2 species of freshwater algae (Spirulina & Chlorella). It is a rich source of organically bound vegetable iodine as well as fucoidan. Each bottle contains (180) vegetable capsules (a 30 day supply).
---
Prostate Miracle® Advanced Formula is a highly effective, natural formula, which has helped thousands of men support healthy urinary flow and prostate health. Featuring all natural beta sitosterol, which is 3,000 times more powerful than saw palmetto, Prostate Miracle® Advanced Formula is completely safe and has no contra-indications, drug interactions, or side effects. Each 2 capsule serving provides 600mg of GMO free, pine based, phytosterol complex (imported from Germany) and is guaranteed to be 99% pure and contain NOT less than 70% beta sitosterol. Each bottle contains (60) 100% vegetable capsules and comes with a money back guarantee!
---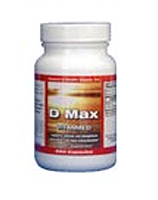 Vitamin D3 (cholecalciferol) is a pre-hormone that has long been thought to play an important role in regulating body levels of calcium and phosphorus, and in mineralization of bone. Adequate calcium and vitamin D throughout life, along with physical activity, may reduce the risk of osteoporosis in later life. D-MAX provides a whopping 5,000 iu of Vitamin D3 per capsule. Each bottle contains 250 capsules.
---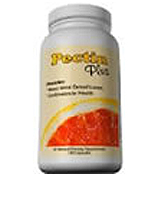 Pectin Plus® contains Citrus Pectin (from grapefruit rind) plus the extracts of Cilantro and Aged Garlic (standardized and deodorized). Pectin Plus® supports healthy detoxification, healthy immune system response, healthy cell growth, healthy blood pressure, healthy cholesterol and promotes prostate heath too.
---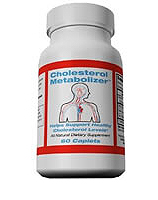 Cholesterol Metabolizer® is a 100% natural formula which is guaranteed to support healthy cholesterol. It is the only product which contains beta sitosterol, beta glucan, soy isoflavones and Chromax (chromium picolinate) combined together in one formula. It is quite simply the strongest cholesterol support formula "out there".
---